Salba Chia: the egg replacement
Salba Chia: the egg replacement
You wouldn't think using Salba Chia as an "egg replacer" could cause any confusion, but in fact this stuff does require a little explanation. Ironically, Salba Chia is not intended for making dishes that have an eggy consistency, so forget about using it for scrambled eggs, omelets, or even flan. Instead, the whole point of Salba Chia as an egg replacer is to provide the binding properties needed for foods like cakes, cupcakes, muffins, and pancakes.
For those of you not yet familiar with Salba chia seeds the benefits of Salba Chia are bountiful:
They're loaded with fiber and omega-3s.
They are an excellent source of magnesium and calcium, which help with several crucial functions, including relaxation.
They're gluten-free and grain-free.
They add bulk, fill you up, and help to regulate elimination.
The most nutrionally consistent seed on the planet.
When you add water to Salba chia seeds, they turn into kind of a gel. This gel is also an excellent substitute for eggs in baking! And it's super-easy to make.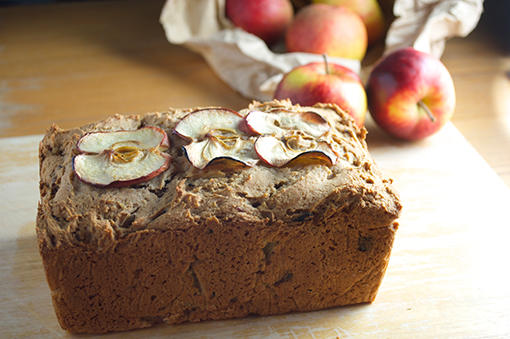 Here's how it works:
SALBA CHIA EGG SUBSTITUTE
Yield: 1 egg replacement
The Players
1 Tbsp. Salba Chia Seeds
3 Tbsp. Water
The How-To
1- Using a food processor, spice grinder, or mortar & pestle, grind the Salba chia seeds into a meal. (If you want to grind more at once, that's okay. Just remember that chia seeds are full of delicate omega-3 oils which are prone to spoilage when exposed to heat and oxygen. So you'll want to store your pre-ground chia meal in an airtight container in your freezer for up to a year.)
2- Mix the water and ground chia seed meal in a small bowl. Allow to sit for 5 minutes or so, or until it takes on a goopy texture similar to raw egg yolk.